School's out for the summer, but that doesn't mean your child's learning is put on hold for the next 3 months. At Raise the Grade, we believe learning is a lifelong process and isn't limited to the classroom. Here's our list of the three best ways to keep your child's interest in learning peaked during those often lazy summer months.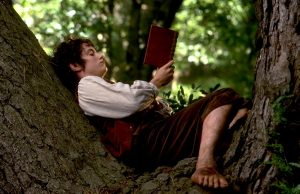 1) Read – Encouraging, or challenging, your child to read one book a month is a great way to keep their academic and creative juices flowing over summer.  Often times summer reading is assigned through their school, but if not, have your child pick a book based on their current interests. If your son or daughter loves to explore nature and have outdoor adventures, why not have them read The Call of the Wild by Jack London, The Adventures of Robinson Crusoe by Daniel Defoe, or My Side of the Mountain by Jean Craighead George.  If they're crazy about baseball, try The Batboy by Mike Lupica. It's important to choose a book that matches your child's reading level so they don't get frustrated and lose interest. Your local library staff can be an excellent resource in suggesting the perfect book for your child's summer reading adventure.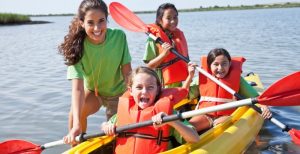 2) Organized Activities – It's easy to keep a structured schedule during the school year but can be difficult to maintain over the summer. Keeping a schedule and staying organized is crucial to academic and real world success, and is a habit we believe all students should form early on and maintain throughout their lives. Having your child participate in a weekly summer activity helps to encourage and reinforce this structure and keeps them on the go. Try swimming lessons, club sports, girl scouts or boy scouts, a book club, cooking classes, summer camp, or a summer short course available through your local school district!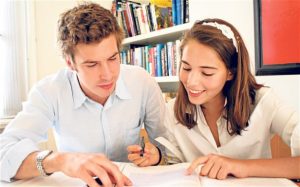 3) Review Sessions – The most effective way to avoid summer brain drain is to periodically review your student's school material at least every other week. Not only can your child revisit difficult concepts from the year before, but they'll also get a head start by preparing for the school year to come. However, if they struggle to do this on their own, then having a Raise the Grade tutor work with your child this summer is an excellent alternative. Summer tutoring sessions through Raise the Grade are flexible and work around your schedule of activities and family vacations. These tutoring sessions offer valuable mentorship for your child to grow academically and personally. Whether your child wants to start preparing for that big college entrance exam, or just needs guidance through their summer reading assignment, you'll be surprised to find them eager and confident to start the next grade level after working with one of our qualified, experienced tutors.