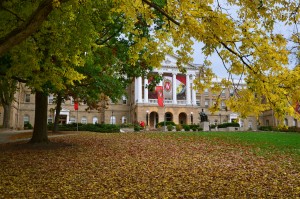 The weather is turning, and your child is most likely starting to need some help with time management. Homework is coming in, extracurriculars meet on a regular basis, and the school year is officially in full swing. He or she may be busy, but there's still plenty of time to enjoy the fall season in Madison this year. Here are three tips for students to make the most of fall before it's gone.
1) Don't shy away from the cooler weather – embrace it! Admittedly, most of us already feel like shutting ourselves in for the winter, but there's so much to do during harvest time. Pumpkin patches, apple orchards, and corn mazes are waiting to be explored. Local and state parks are perfect places to witness the dazzling colors of the changing tree foliage, and a brisk fall nature walk is the perfect way to de-stress from those looming exams. For the ultimate guide to outdoor family fun, read more here.
2) Start a creative side project. If you're not a fan of the great outdoors, we've still got you covered. What better way to spend the cold weather and long nights indoors working on your new creative outlet? You can take on a new hobby, start a small business, master a musical instrument, keep a journal, or maybe even start the next great American novel. The possibilities are endless, and having a passion project to work on outside of school will keep your child well-rounded and motivated.
3) Fuel up on your favorite fall recipes. Perfecting your favorite harvest time treats can take time, energy, and lots of patience. Cooking can be therapeutic and rewarding. Seeing (and tasting) your hard work is definitely worth all the effort, and your child will feel accomplished after creating a side dish for family dinner time or a special dessert for a harvest party. Plus, focusing on what your child eats at an early age emphasizes the importance of nutrition and helps form healthy lifestyle habits. Check out some simple recipes to make with kids here.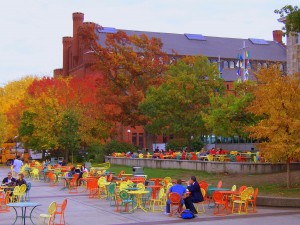 This time of year goes fast in our area, so it's important to prioritize taking advantage of all it has to offer. And don't forget to participate yourself. Take some time to enjoy fall in Madison, WI, and relax before the hectic holidays arrive – they'll be here before we know it.